Ginuwine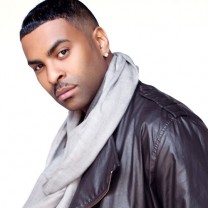 Categories : Artist, R&B
B1E Performance Date: Jun 26, 2013
Wiki
As a youngster, Lumpkin's interest in music was ignited by Prince and Michael Jackson. At the mere age of 12, he began performing at parties and bars with a local hip-hop group. He later worked as a Michael Jackson impressionist and sang with another local outfit, Physical Wonder. He graduated from Forestville High School in Forestville, Maryland and Prince Georges Community College in Largo, Maryland with a paralegal degree.
In 1996, he adopted the name Ginuwine and was discovered by Jodeci. While in New York, he met Missy Elliott and producer Timothy "Timbaland" Mosley, who became his main collaborators through the 1990s. His first hit was the single "Pony" from his debut, Ginuwine ... The Bachelor. However, after his 1999 sophomore album, 100% Ginuwine, Ginuwine and Timbaland grew apart and since then, Ginuwine has worked with other producer-artists, including R. Kelly and Tank. Ginuwine and Timbaland remain good friends, however.
In 2002, Ginuwine started his own label, Bag Entertainment. Ginuwine married rapper Sole (Tonya Johnston) on Sept. 8, 2003 in Mexico. The couple have two daughters together, Story and Dream. Sole has daughters De'jan and Cypress from her previous relationship. Ginuwine has a son, Elgin Jr., and two daughters, Ginel and Kayah, from previous relationships. In a 2006 interview, he said that he eventually plans on working with his friend & producer Timbaland again.