KEM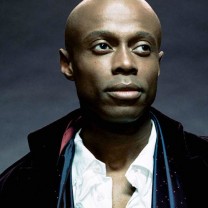 Categories : Artist, R&B
B1E Performance Date: Sep 5, 2012
Wiki
KEM Owens (born July 23, 1969[1] in Nashville, Tennessee), professionally known as "'KEM'", is a R&B/soul singer, songwriter, and producer. He was raised in Detroit, Michigan. After finishing high school, KEM dealt with homelessness, addiction, and isolation from his family. He did not overcome these issues until he turned to spirituality and music, as he has said, "My career didn't take off until I connected with my spirituality. That's why I take time on stage and on the album to administer spirituality to people. That's one of the things that I am most proud of." Kem is also very well received by older listeners of R&B/Soul for his classy sound and not incorporating elements of Hip-hop music. He has two daughters, Troi and Laylah.
He wrote, produced, and financed his self-released debut album, Kemistry, with his American Express and singing top 40 cover tunes in a wedding band and waiting tables. He was later signed by Motown Records in November 2001, who re-released the album on February 25, 2003, and sold more than 500,000 copies nationwide. The album's first single, "Love Calls", became a hit at urban adult contemporary and smooth jazz radio, and USA Today pegged it early on as a "Motown classic." His debut went gold-plus.
He followed his debut release with a second album, Album II, released May 17, 2005 and sold more than 500,000 copies nationwide. It included the hit single "I Can't Stop Loving You", a #1 at urban adult contemporary radio, and the song "You Might Win" featuring Stevie Wonder.