Lil Duval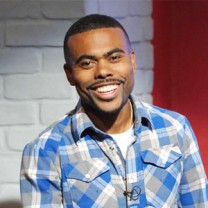 Categories : Artist, Comedy
B1E Performance Date: Sep 6, 2014
Wiki
Lil Duval is born as Roland Powell. He is a comedian who appeared in medium such as Stand-up, film and television. He is master in doing comedy in front of a live audience. He participated in comedy show coming to the Stage, in that he could reach semi final.

He moved to Atlanta after his graduation. Earlier he faced odd days there, after that he got the chance to work with comedic circles. He used to do stand-up (doing comedy in front of live audience while talking with them) at the Atlanta staple.

After his successful stand up at Oakland Bay Area Competition which was happened in 2001, Powell was contacted by many Theaters and comedy groups and asked him to join with them.

In his first tour only he was recognised by many and got popularity and received acclaim for his talent. He released several Comedy DVDs; most of the DVDs became hit. He also appeared in films and several music videos. He is also a comic writer.