Tyrese Gibson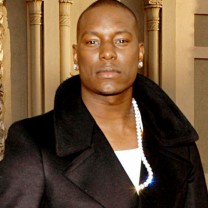 Categories : Artist, R&B
B1E Performance Date: Jun 26, 2013
Wiki
South-Central Los Angeles), an inner-city area notorious for its crime and drug use. Tyrese has three older siblings. His father left the family in 1983 and his mother Priscilla raised the kids as a single parent. Tyrese was a talented youngster who loved to both sing and rap, and was a member of a local rap group called Triple Impact, going by the name Black-Ty. But his first major success came not as a singer or rapper, but as an actor who could sing. In 1994, when he was 16, he appeared - and briefly sang - in a Coca-Cola commercial.
A year later in 1995, when Tyrese was 17, he was hired to model clothing made by the Tommy Hilfiger label. Eventually he won a recording contract with music label RCA and his self-titled debut album was released in 1998, led by the hit lead single "Sweet Lady." The video for the song featured Tyrese on a bus, partially as a nod to the Coca-Cola commercial that had launched his career a few years earlier. The album Tyrese went on to sell over a million copies in the U.S. and to this day remains his biggest hit album of his singing career.
In 2006, Tyrese went back to his hip-hop roots for a double-album called Alter Ego. One CD is all R&B songs, the other features him rapping as his alter-ego, Black-Ty. In 2007, he parted ways with his label J Records, and became an independent artist. Also in 2007 he and fellow sex-symbol singers Ginuwine and Tank formed an R&B supergroup called TGT (Tyrese, Ginuwine, Tank). By mid-2008, the group had recorded a few songs, but ultimately, the project went nowhere due to record label politics and the artists' busy schedules.